Donate to Good Kitties
Donate to Good Kitties safely and securely with your credit card through PayPal.
Fundraiser
Donate to our "Older cats need help!" campaign on Crowdrise
Note: Our 501c3 registered name is
Animal Welfare Alliance for Rescue and Education, Inc.
Donate
Thank you for your interest in helping Good Kitties....
Adoption fees do not nearly cover food and veterinary costs. We are a 501(c)(3) non-profit organization and gratefully accept donations to help with food and veterinary costs.
You may use the PayPal donation box to the left to make a donation safely and securely on the PayPal site.
Checks may be mailed to:
Good Kitties
P.O. Box 2961
Chandler, AZ 85244
Thank you again for your interest in helping Good Kitties!
Bissell's Partners for Pets
Partners for Pets!
Good Kitties is honored to be supported by the BISSELL Pet Foundation. Please help us thank them for their recent donation by liking their Facebook page and following them on Twitter (@bissellpets). 
When you buy select pet products on bissell.com, BISSELL will donate 10% of your purchase to Good Kitties.  Plus, you'll save 20% and receive free shipping! What's more, every purchase helps us qualify for a $5,000 quarterly giveaway.
Saving is simple:
Learn more and save at www.bissell.com/partnersforpets
Sponsors
Find valuable coupons and other ways to help below!
Help Support Causes in Your Community!
Did you know you can support Good Kitties just by shopping at Fry's? It's easy when you enroll in Fry's Community Rewards! To get started, sign up with your V.I.P. Card, and select Animal Welfare Alliance for Rescue & Educ., Organization No.: GW055 (Good Kitties is our DBA).
Once you're enrolled, you'll earn rewards for Good Kitties every time you shop and use your V.I.P. Card!
Adopt a Pet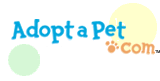 Good Search

Give a Bowl
Download a valuable $4 coupon for any Purina brand pet food and $1 will be rewarded to Good Kitties for every coupon redeemed.
Alleviate the financial stress associated with your pet's unexpected medical expenses and generate funds for our shelter at the same time! Simply apply for a ShelterCare Pet Insurance Program by using the ShelterCare banner-link.
Here's how it works: ShelterCare Pet Insurance Programs cover you when your pet needs essential veterinary care from an illness or injury. Also, every time a completed application for a ShelterCare program is generated through our shelter's web site, we automatically receive a $25 donation to help cover common needs like blankets, litter and food. This donation is of no cost to you and provides us with essential funds. Make the right move and enroll today!